When the internet was growing rapidly, people started thinking about doing many things. Some smart people came up with lots of interesting and creative ideas and as result e-commerce has also emerged. E-commerce as we know it is buying and selling of goods and services via the internet. This has provided businesses and sellers with a cost-effective platform to reach global markets without having to open a shop or outlet anywhere for their products.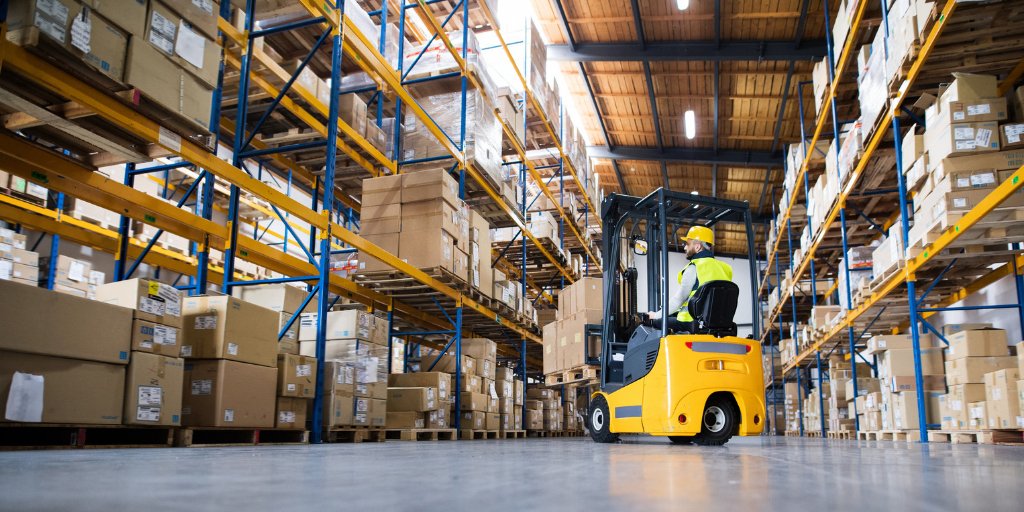 But for any retailer or wholesaler in the business of selling online, it is not an easy task to offer excellent product value as well as an ideal customer experience without being physically present in the market. In an environment where there is a lot of competition, customer expectations are increasing, and keeping them loyal to a particular brand becomes more difficult. An entrepreneur must continue to do various ways to improve the business process. One of the basic requirements for the success of any e-commerce venture depends on warehousing. A well-managed stock of goods is always important to provide sufficient support to the company's back-end processes to ensure that each order fulfillment operation delivers the right product to the right person at the right time. So what are the basic steps or order fulfillment strategies that can effectively handle the company's picking, packaging, and shipping operations? Let's discuss them one by one.
In-House Order Fulfillment
As the name suggests, in this type of strategy the ownership and maintenance of the warehouse or storage facility rests entirely with the online retailer. He alone is responsible for recruitment, training, and workforce management as well as the affairs of the facility. All-day business activities such as inventory tracking, receiving incoming shipments, processing customer orders, billing, shipping, etc. are also carried out under his supervision. This offers the seller complete control over every phase of the fulfillment process as every business operation passes through his control. This strategy is useful for those dealing with products that require extensive and complex assembly or products that require careful handling or special storage conditions. It is a good idea to have complete control over all business operations, but managing every single business deal on your own and having full responsibility also involves some limits and risks.
Because every step of this fulfillment process will be controlled by the online retailer itself so before using this model the retailer has to weigh all the pros and cons. Can I do justice to the cost, effort, and time required for proper maintenance as well as expanding or upgrading internal facilities as the business grows? Do I have enough staff to provide quality service during peak times? Can I deliver with the available resources properly in time? Most importantly, Can I concentrate effectively on areas that are important to the growth of my business apart from addressing the day-to-day functions of the back-end processes? If the answers to these questions are agreeable – you can have your in-house fulfillment facility. But even if there is some doubt or if the answer to the above questions is negative – this order fulfillment strategy is not good for your business.
Drop Ship Order Fulfillment
This strategy is the simplest of all with little or no hassle for online retailers. The retailer simply takes customer orders via their website or web portal and then directly passes the order information to a third party usually the original manufacturer or manufacturer of the product or wholesale supplier to complete all the formalities from processing, packing, and shipping. . Order delivery is also sent directly from the retailer vendor to the customer. The retailer was completely skipped, he didn't have any information about the delivery or he didn't see the product. In this model, the online retailer does not need physical fulfillment facilities at all. The vendor or product supplier is responsible for the entire shipping process. Dropship fulfillment can be the perfect strategy for small online retailers who have financial constraints as well as limited resources. In this model the online retailer acts as a mere mediator between the customer and the supplier and has complete control over each order remains with the actual supplier only. However, the fulfillment of drop shipments also has its limitations and drawbacks.
Outsourcing Order Fulfillment
In this model, the entire fulfillment process is left to an outside party or a professional vendor with extensive experience in the order fulfillment process. These fulfillment providers are responsible for full management of all aspects of backend operations on behalf of the online retailer from receiving incoming products to storage, maintaining inventory, recruiting & training staff, and from order processing to picking up packaging, and final delivery of orders. Outsourcing fulfillment to a professional service provider allows the online retailer to focus on other key areas and issues related to their business. With back-end operations fully handled by expert third-party fulfillment agencies, the entrepreneur or retailer can use his energy and resources to concentrate on other business strategies that are more likely to assist him in the growth of his business. The main reason behind choosing this model is cost reduction. Many companies do save a lot of money because they don't have to invest in their warehouse, don't have to hire additional staff, don't have extensive training, and none of the technology and infrastructure upgrades that often occur in their business facilities. It is advisable to look for a fulfillment agency that can provide services that are aligned with your long-term business goals.
Regardless of the model chosen by the retailer, the ultimate goal of an effective order fulfillment strategy should be to improve operational performance, reduce impending barriers to development, and focus on expanding the business. It should also aim to provide customers with a smooth and positive experience from the moment they place an order to the moment the transaction takes place and the delivery of the order arrives at their doorstep. By considering your business needs and evaluating the key performance indicators that are important for running your company, you can decide which fulfillment strategy is most suitable for your business and also serve your customers efficiently.
Related Posts